---
---
Fully automatic, the multistage and multi input Enderdrive DC2DC chargers are robust and feature full  with inbuilt dedicated MPPT Solar Regulators. The ultimate solution when you need to choose to charge from the engine when running or solar panels when stationary in sunny conditions.
Once set, selecting the charge source is fully automatic and controlled from within the unit without the need for external relays. Under normal charging conditions, the ePower DC2DC will do a full charge to float stage on the house battery and you can choose either GEL, AGM, Flooded, Custom Programmable or Lithium, with all the relevant information visible on the LCD display.
Employing three stage charging, once the float stage is reached, the unit will shift to power supply mode to support the on-board DC loads and/or hold a constant and safe permanent charge level. This means the charger can be permanently connected to your battery systems safeguarding the health recommendations of deep cycle batteries.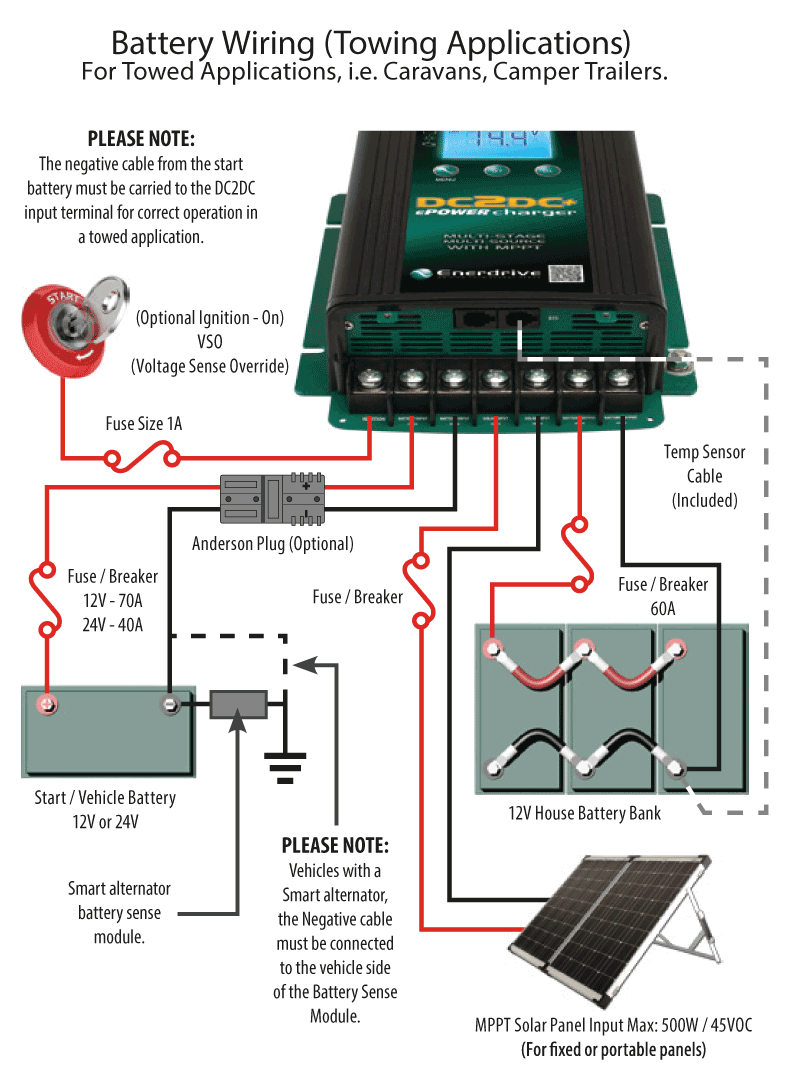 THREE STAGE CHARGING
Stage One – Bulk or Boost – As much current as possible is delivered in order to rapidly recharge the batteries to about 80%.
Stage Two – Absorption – When the battery reaches its final charging voltage, known as its absorption voltage the charge allows the current to taper off as the battery nears a full charge.
Stage Three – Float – At this stage float voltage is applied which is enough to retain a full charge but controlled to prevent overcharging.
---